11 textbooks for one subject
---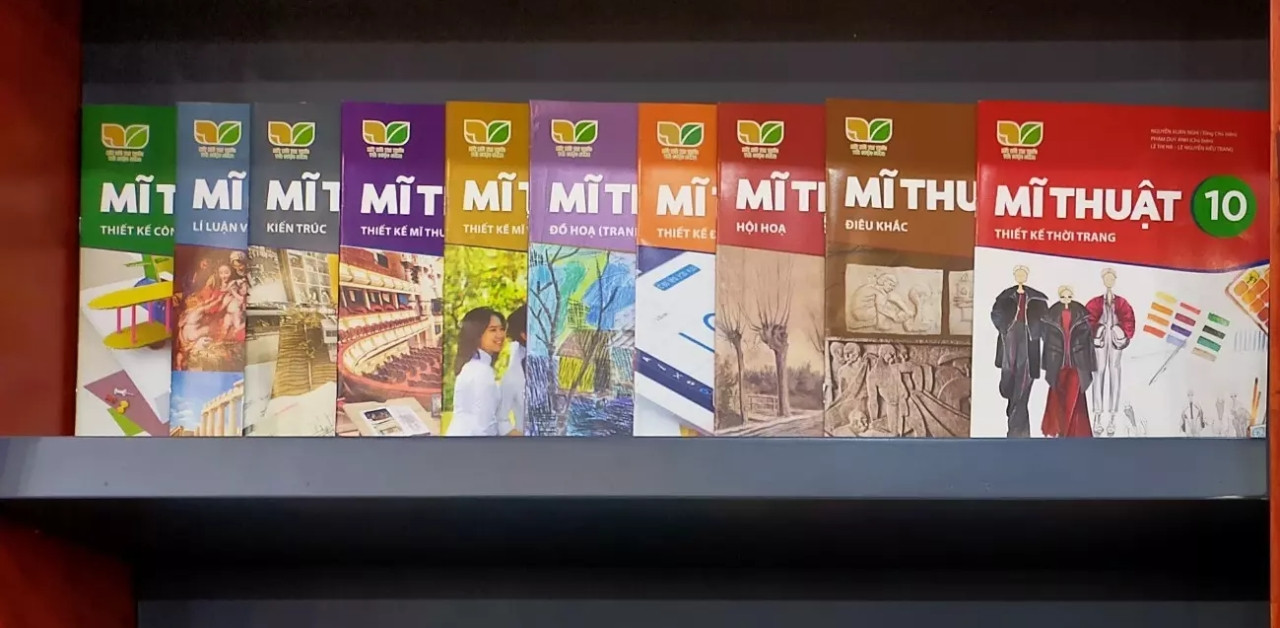 According to a decision on textbooks for 10th grade pupils in educational institutions of the new general education curriculum approved by the Minister of Education and Training, pupils will only have one only set of textbooks for fine arts, of 'Ket noi tri thuc va cuoc song' (Knowledge and Life) books published by Vietnam Education publishing house.
Although the new general education curriculum follows the "one curriculum, many textbooks" principle that breaks the monopoly on compiling and publishing textbooks, there will be only one choice for fine arts.
However, the set of textbooks for fine arts has up to 11 books, each of which deals with one subject – painting; Architecture; Multimedia artistic design; Theory and History of the Arts; Printed graphics; Sculpture; Fashion designer; Graphic design; Industrial design; Theatrical and film art design.
This means that there is only one textbook for a subject, but there are up to 11 textbooks for fine arts. This is the subject with the largest number of books.
The question is why there are so many books on one subject. The number of books required for fine arts is even higher than for mathematics and literature, important subjects which have a high number of teaching periods (with only 2-3 books).
Meanwhile, textbook integration is a trend. At the secondary level, for example, there is only one textbook for history and geography.
Nguyen Thi Dong, editor of the fine arts program, said there were 10 optional requirements, including theory and art history; Painting; graphics (prints); Sculpture; Industrial design; Graphic design; fashion drawing; Theatrical and film art design; Multimedia artistic design; and Architecture.
Among these, students can choose four contents to study. This means that students will have to buy at least four textbooks, corresponding to at least four contents.
"Textbooks should be compiled based on the overall curriculum, and the number of textbooks is determined and designed by the publishing houses," she explained, adding that the publishing house may think it should have a manual for each content.
"If a single textbook contains all 10 contents, students would have to pay for all 10 contents, although they only need four," she said.
A representative of the Vietnam Education Publishing House said separate books for each content will help students practice economics as they don't have to buy textbooks with the content they won't need.
Hai Nguyen