Assemblies of God ordain record number of women… | News and reports
---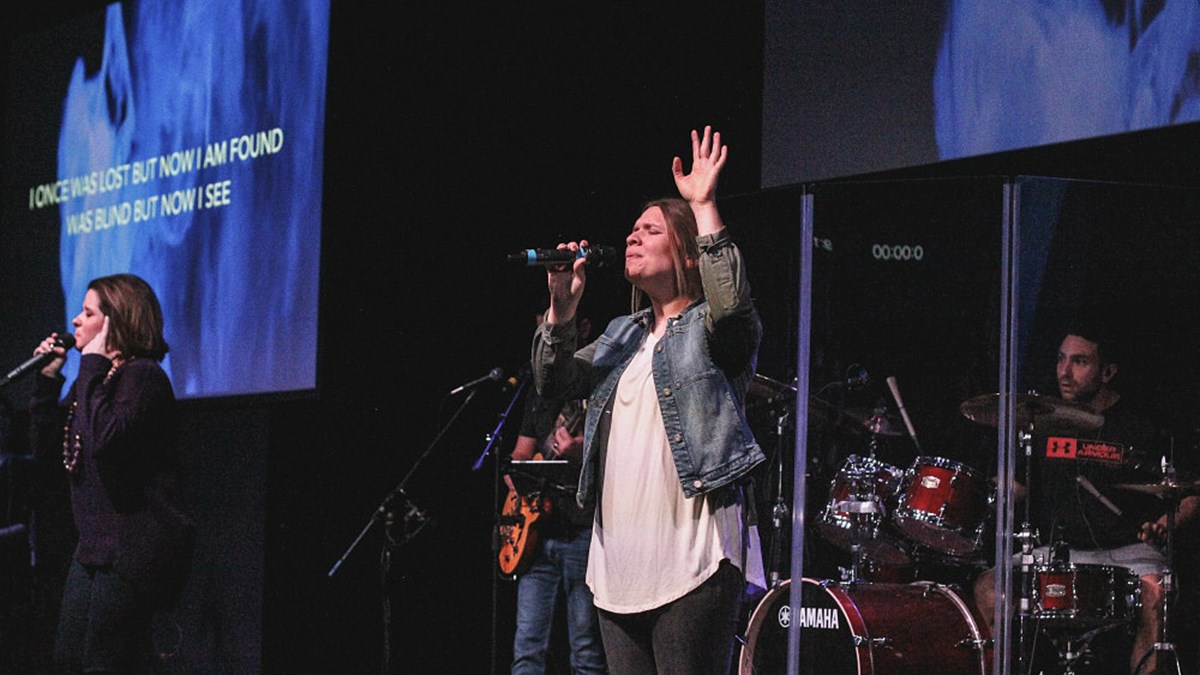 The Assemblies of God (AG) has ordained, on average, more than 5 women per week each week for the past 14 years, bringing the total number of ordained women in the Pentecostal denomination to 10,383. Currently a record 27, 6% of assembly ministers are women, according to a denominational report.
"God's image is best reflected when the church of Jesus Christ is healthy," said Crystal Martin, national director of the denomination's Women's Ministers' Network, "and women are empowered to answer their call at all levels of church leadership.
Women have preached and taught in the GA since its founding in 1914. The church has embraced women's leadership based on its understanding of New Testament models of ministry and the testimony of Scripture to the equal outpouring of gifts of the Spirit. But 30 years ago, only about 300 women led AG churches.
The trend towards more women in ministry began in the late 1990s. Many received support from the Network of Women Ministers, which was founded in 1999 as the Task Force for Women in Ministry. In 2010, the AG reiterated its support for women in ministry with a position paper outlining the biblical argument from a Pentecostal perspective.
However, some young women still find it hard to believe that they could be called to lead a church.
"I sat down with a young woman and she shared her whole outlook on life," Martin told CT. "And I said, 'It sounds like God is calling you to be a youth pastor.' And when I said that, she felt uneasy, she just had never seen a female pastor.
According to Pentecostal scholar Joy Qualls, support for women in ministry declined in the late 20th century as Pentecostals interacted with other traditions that despised what they saw as disruptions to the natural order given by God. When cultural conflicts over gender roles erupted in American society, some Pentecostal leaders feared their tradition was being aligned on the wrong side.
"As the movement has institutionalized women's influence, leadership and roles, they have become increasingly limited," wrote Qualls, a professor and dean at the University of Biola. "The restraints placed on women in Pentecostalism had more to do with the influence of evangelical culture, lack of education in our history and theology, and general discourse, than they did [with] Biblical or theological positions.
Today, 7 in 10 self-identified evangelicals say they support women who preach. Even in complementary traditions, such as the Southern Baptist Convention, about 65 percent say women should be allowed to serve in the clergy.
Yet in America today, only about 13.5% of congregations are led by women, and that drops to just under 2.5% when you look only at white evangelical churches.
Women lead about 6% of Assembly churches, a number that has doubled since the 1990s. Qualls and others point to denominational leaders as driving this change.
In 2018, the denomination elected the first woman to the national leadership team. Donna Barrett, who became a certified minister in 1986, was named general secretary. His election opened the door to more change.
"If you see a snapshot of the six executive leaders a few years ago, they were married, slightly older white men," Barrett told CT. "And now when you look at us six on the leadership team, you have an African American, a Hispanic, a single woman. We're a little more diverse, and that paints a picture for other ministers and parishioners in the denomination that there is a place for everyone.
According to Barrett, the affirmation of women in ministry by the Assemblies is deeply rooted in the denomination's commitment to evangelism. They believe the harvest is plentiful and are eager to see the gospel preached everywhere.
"If we pray to God to send more workers and we disqualify more than 50 percent of them saying, 'Sorry, they're the wrong sex,' we've crippled the church," Barrett said. "It's important that if God is calling a person, we don't step in and humanly interrupt that."
The emphasis on diversity was also championed by the late George O. Wood, who served 24 years as general secretary and general superintendent. When he started as general superintendent in 2007, the executive presbytery consisted of 14 white men. When he left, this management team had 21 seats. Seven of those seats were held by racial minorities and two by women.
"He had a unique ability to open doors for youth, women and ethnic minorities by providing them with a meaningful place at the table," said Doug Clay, Wood's successor as general superintendent. News GA. "That has been a major force behind our growth in each of these areas."
However, the leaders of the Network of Women Ministers still see work to be done. Only five of the 206 district officials in the AG are women. And there are still young women in the denomination who have never seen a woman lead a church and do not realize that they could be called by the Spirit to ministry.
"Our next decade's work is to mobilize women and normalize women at decision-making tables across all platforms," ​​Martin said.
She hopes that women will recognize the abundance of God's gifts and that the church will see an abundance of ministers preaching in the power of the Spirit.
"Why would we look through a scarcity lens of 'We only have half the population that can run a rig'?" said Martin. "That's not where we sit theologically, and I pray for the next decade, that's not where we sit practically."