Book Review: The Fascinating Story of "The Method"
---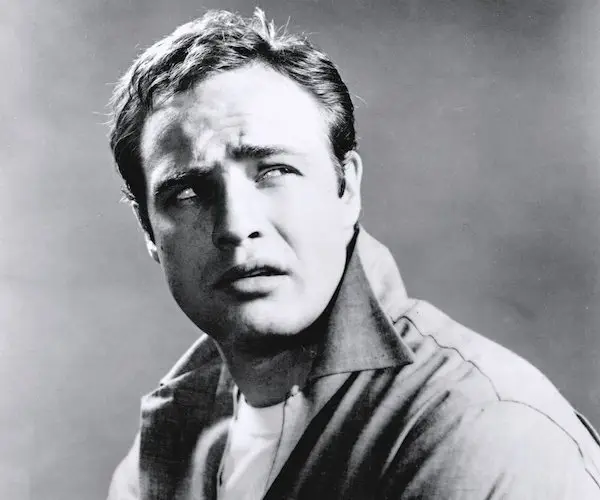 By Tim Jackson
Isaac Butler's stories of The Method's effect on American cinema are insightful, especially when he talks about how actors can be inspired or angry when they embrace it.
The method: how the 20th century learned to act by Isaac Butler. Bloomsbury Publishing, 512 pages, $27.
The author Isaac Butler retraces the history of the method acting from the initial "system" of Konstantin Stanislavski. to its transformation into what later became known as "The Method". It follows the ups and downs of Russian technique through its many incarnations, diversions and adaptations. And he also digs into the historical context: Butler traces the impact of politics, in Russia and then in America, on the work of the Moscow Art Theater (MAT). In New York, Stanislavski's principles and standards changed the way actors approached their craft and training. His ideas, concepts and practical exercises for naturalistic acting were adopted by some of the most influential theater teachers of the 20th century: Lee Strasberg, Stella Adler, Sanford Meisner and Uta Hagan. Each emphasized a different facet of the Method through theories and exercises adapted to focus on the process: psychological (Strasberg); sociological (Adler); behavioral or "living honestly in imaginary circumstances" (Meisner); a combination of skills emphasizing observation and concentration (Hagan). The goal was the same for all educators: to achieve greater authenticity in performance
The 19th century style of acting, still noticeable in the early days of silent film, emphasized the physical manifestations of performance. The approach was illustrated by the Delsarte method: a codified system of physical and vocal gestures. MAT, founded by Stanislavski and Vladimir Nemirovich-Danchenko in 1898, specialized in a psychological approach to creating characterizations. This undertaking required going through demanding exercises, often obsessively. Working together was essential, as was the idea that there were "no small parts, only small actors". In Tolstoy's essay "What is Art", he defines action as "the manifestation of a feeling expressed from outside". This mantra was at the heart of The Method: the actors had to demonstrate penetrating introspection. They were asked to go deep within themselves to express the essence of their characters.
The successes and failures of MAT productions are explored in their specific historical contexts. The company's first production in 1898 was The Seagull. Stanislavski was only half aware of what he was doing. In his autobiography My life in art, the director explains that he wanted to create "living, truthful life, not banal life, but artistic life". Chekhov found the production "tinkering", but the crowd that night was impressed. Stanislavsky told Chekhov that the playwright did not understand his own play. This kind of bluster would create conflict for Stanislavski in the future, but the evening changed the face of acting.
Throughout its evolution, the MAT system faced fierce opposition as well as proponents who wanted to revise its definition. Director Gordon Craig rejected realism. "If there's one thing in the world that I love, it's a symbol," he said. Vsevolod Meyerhold, a contemporary of Stanislavsky, viewed actors as "überpuppets" whose job it was to master the mechanisms of the body. Michael Chekhov employed what he called the "psychological gesture", the purpose of which is "to influence, stir, mold and tune your whole inner life" in a single gesture.
When the MAT arrived in New York in 1923, its impact was profound. The group's performances and workshops changed the way American actors approached their craft. A telling comment: MAT was like "the advent of a new religion that could liberate and awaken American culture." Stanislavski's ideas were perfectly aligned with the naturalism espoused by emerging American playwrights, including Clifford Odets, William Inge, and Tennessee Williams. Richard Boleslavsky's Apostles (whose book I found in the outdoor trash can of the Brattle Bookstore in Boston, much to my delight) launched the American Laboratory Theater, which would turn The System into The Method.
Boleslavsky lectured extensively on the Stanslavsky system. He taught that "the actor must find the problem in each moment and the action that suits this problem". He encouraged the use of infinitive verbs to make small goals more concrete – to anger, to coax, to charm, etc. Action bits were called "bits", but due to their thick Russian accents, the word sounded like "beats" and it became the usual term for breaking down moments in a screenplay. The acting classes of the imposing Maria Ouspenskaya, who usually wore a monocle, were known to generate stress. Today she is popularly known as the Old Gypsy in the 1941 film The werewolfcamping it gloriously against the wooden acting of Lon Chaney Jr.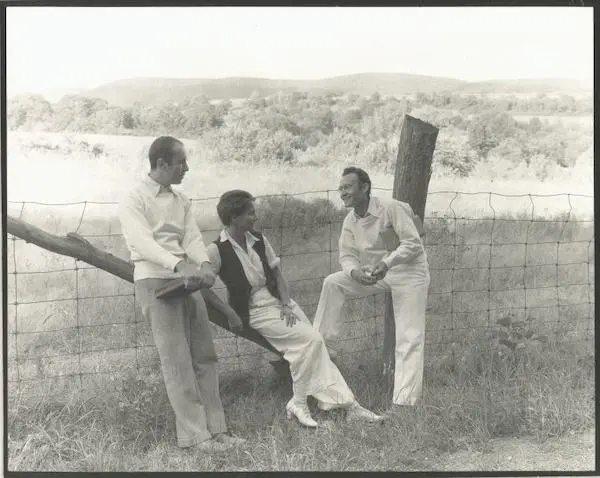 Lee Strasberg attended every MAT performance in New York. He and Harold Clurman enrolled in Boleslavsky's workshops. Together with Bobby Lewis they founded The Group Theatre, which was active from 1931 to 1940. Group Theater member John Garfield, tired of being poor, went to Hollywood to earn some money. He expected to fail and return to the Group; instead, he became a major movie star. Garfield quickly realized that "in the theater we act and in the cinema we react. So it's always safer in movies to underplay. His performance in 1938 four girls can be considered Method's first acting appearance in a Hollywood film.
Training in the method proved to be perfectly suited to the gaze of the camera. In 1947, Elia Kazan, Cheryl Crawford and Bobby Lewis decided to come together to adjust what they had learned about the Method. They wanted to avoid the pressures of acting and leftist politics, which had made the Group Theater a target of criticism. Their Actors Studio was founded in 1947. Strasberg took over in 1951. The Studio continued to train some of the finest stage and film actors: Montgomery Clift, James Dean, Marlon Brando, Shelley Winters, Lee Remick, Anne Bancroft , Ellen Burstyn, Geraldine Page, Kim Stanley and many more.
Brando, though often considered the exemplary method actor, rejected the label. He disliked Strasberg's inflexibility and authoritarian personality. Adler's coaching and Kazan's direction nurtured his natural gifts. Kazan brought a collaborative and humanistic sensibility to his collaborations with actors. He felt that the performers "give you pieces of their lives, which is certainly the artist's ultimate generosity". The aim was always to achieve what Stanislavski had called "perezhivanieor "the power [of] the actual experience actually felt by the actor.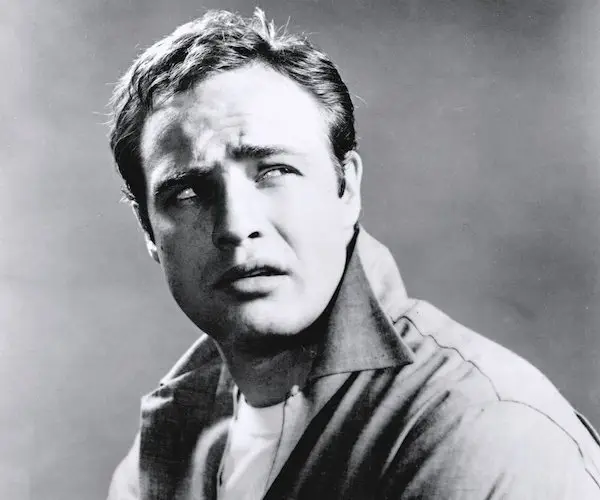 Butler's stories about The Method's effect on American cinema are insightful, especially when he talks about how actors can be inspired or angry when they embrace it. Sometimes they pushed themselves to unreasonable limits. There is the oft-told story of Laurence Olivier giving advice to marathon runner co-star Dustin Hoffman, a method maven who was wearing himself out searching for his character's heart: "My dear boy, why don't you just try acting?" Marilyn Monroe, a gifted but deeply anxious performer, kept Strasberg's daughter, Paula, as a coach during the filming of several films, including Some like it hot and The misfits.
All along The method, there are illuminating and useful explanations of a number of exercises based on the method. Some of these training exercises will be familiar to anyone who has taken an acting class. The essentials have remained consistent, regardless of the notoriety of the Method: what do you want (objective), what prevents you (obstacle) and what will you do to achieve your objective (strategy).
Today, accomplished actors like Robert De Niro and Daniel Day-Lewis are more interested in researching their roles than delving into their personal lives. There is growing skepticism about using self-analysis to create character. Plus, we're now in the era of ubiquitous self-performance on social media — YouTube, Vimeo, cellphones, TikTok, and reality TV shows. What constitutes an actor (or even acting) has become quite amorphous. Today, "real people" are chosen by directors in search of authenticity. Filmmakers like Sean Baker (Tangerine, the Florida project) and the Safdie brothers (Uncut gems, God knows what) use amateurs with remarkable effect. Meanwhile, many actors now have to be physically fit, almost mechanical, when asked to play against green screens and pretend they're "real" environments or fighting alien creatures that don't do not exist. This evolution of commerce recalls Meyerhold's notion of actors as überpuppets.
Karen McDonald in Chaos and Order: Making American Theater, a film I made on American Repertory Theater in 2005, has this to say about the nature of acting: "An actor's job is to be a storyteller. Giorgio Strehler of Piccolo Teatro di Milano said: "I will tell stories in any way I can. I will tell them on a stage in front of a lot of people. If I didn't have a stage, I'd be standing on the rock. If I didn't have a stone, I would sit on the ground. If I couldn't talk, I would do it with my hands. If I had no hands, I would crawl on the ground. The bottom line is that what you do tells a story. It turns out that the story of The Method is quite a story, and Butler tells it well.
---
Tim Jackson was an assistant professor of digital film and video for 20 years. His musical career in Boston began in the 1970s and includes some twenty bands, recordings, national and international tours, and contributions to film soundtracks. He studied acting and English as an undergraduate, and has also worked haphazardly as an actor and a member of SAG and AFTRA since the 1980s. He has made three feature documentaries: Chaos and Order: Making American Theater on American repertory theatre; Radical Jesterswhich profiles the practices of 11 interventionist artists and agit-prop performance groups; When Things Go Wrong: The Robin Lane Storyand the short film The American Gurner. He is a member of the Boston Society of Film Critics. You can read more of his work on his Blog.