Carlos Correa to sign record deal with Twins
---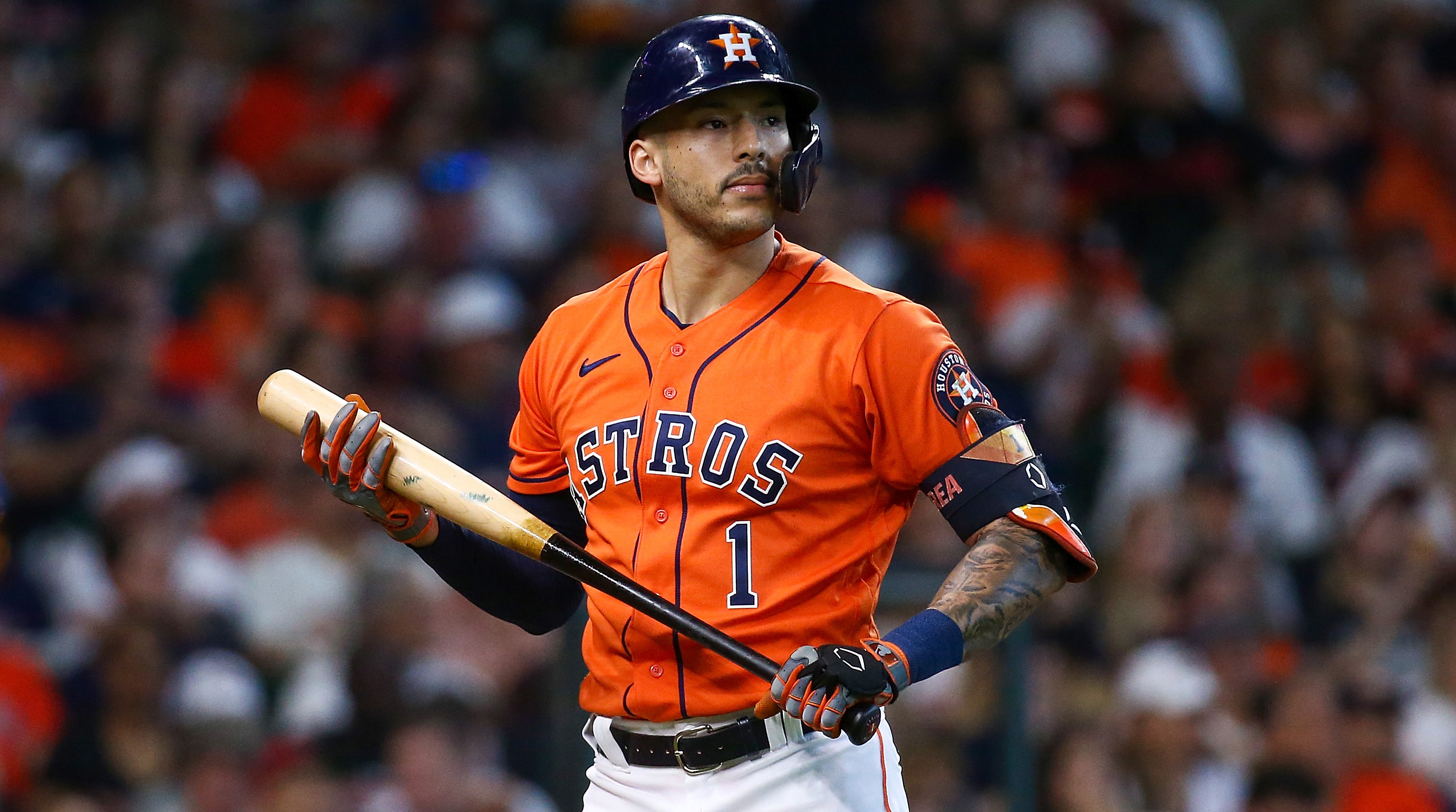 MLB's best free agent of the offseason is off the market.
Former Astros shortstop Carlos Correa will sign a three-year, $105.3 million contract with the Twins, per Fox 26 Houston's Mark Berman. He would have opt-out options after each of the first two seasons, according to ESPN's Jeff Passan.
The deal makes Correa the highest-paid infielder by average annual salary in MLB history.
Correa was the most coveted free agent this spring after hitting .279 with 26 homers and 92 RBI in 2021, finishing fifth in American League MVP voting. The 27-year-old spent seven years with the Astros, winning AL Rookie of the Year in 2015 and helping Houston win a World Series in 2017 and two more appearances in 2019 and 2021.
Correa has had a turbulent offseason, starting with his war of words with Yankees legend Derek Jeter in November. Then, longtime Houston infielder switched representation to super-agent Scott Boras in January.
Now, after a tumultuous but largely successful start in Houston, Correa will take his talents to the Twin Cities.
More MLB coverage:
• Meet the Blue Jays, the AL's most delicious juggernaut
• Yankees should trade for Bryan Reynolds or Cedric Mullins
• The Rockies repeat history, apparently expecting a different outcome
• Freddie Freeman makes baseball's strongest team even stronger