Chickasaw's story will be the subject of the second Saturday in Hagerman
---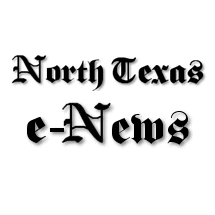 Hagerman National Wildlife Refuge – The second Saturday in November at the Hagerman National Wildlife Refuge on Saturday, November 13 at 10:00 a.m. online via Zoom (registration required) will examine Chickasaw's history and incorporate some commentary relating to Native American influences in North Texas.
Wilson Seawright is an archivist at the Chickasaw Cultural Center in Sulfur, Oklahoma. He graduated from East Central University in Ada, OK. with a bachelor's degree in education, and later with a master's degree in social service administration.
Wilson seawright
Mr. Seawright is currently Vice-Chairman and Past Chairman of the Board of Trustees of the Greater SW Historic Museum in Ardmore, OK, and is Secretary of the Board of Trustees of the Southwestern Historic Foundation.
The winners of the 2021 Friends of Hagerman NWR Photo Contest will be announced.
Register in advance for this presentation:
https://us02web.zoom.us/meeting/register/tZMpc-6hqz8rEtS8C9qTnZDLeIU30QTVLQz1
Easy zoom instructions:
1. Follow the link above to register on ZOOM.
2. You will receive a confirmation email with a link to the ZOOM meeting
3. Download the app called ?? ZOOM Cloud Meetings ??
Please contact Hagerman's friends ([email protected]) for more information.