CURVE SPEED THROUGH VICTORY IN NEAR-RECORD TIME
---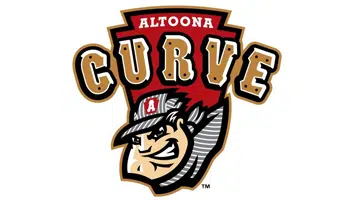 From the Altoona curve:
Scott Slices Senate in front of season's best crowd
Curve wins the series against Harrisburg in front of 8,344 fans on Sunday night.
CURVE, Pennsylvania – Connor Scott hit his second home run of the season to help Altoona's offense as the Curve beat Harrisburg, 7-3, Sunday night in a game that lasted an hour and 53 minutes in front of 8,344 fans, a peak of the season at PNG Field.
The Curve scored five times in the first inning against southpaw Alex Troop. With runners first and third, Brendt Citta doubled an RBI single before Liover Peguero followed with his own RBI single on the next at-bat. Scott then followed with a three-run homer to cap the frame, his first since April 16.e against Richmond.
Curve starter Luis Ortiz pitched four innings, allowing two runs on four hits. He gave up a two-run shot to Jackson Cluff in the third inning, his third home run of the season. Ortiz put out three batters and walked one. Jeff Passantino took the win, his first of the season, in 3.1 relief innings. He allowed a run on a Brady Lindsly solo homer in the eighth before allowing two more hits as the curve turned to Tahnaj Thomas for the game's final five outs. Thomas didn't allow a hit and struck out two batters as he made his first save of the year.
The Curve hit for two more runs in the fourth inning. Fabricio Macias and Matt Fraizer hit back-to-back singles to put the runners up first and second. Fraizer then stole second, and Macias stole home after the pitch passed to second. Jared Triolo then hit a ground rule double to score Fraizer.
Aaron Shackelford had two hits in the contest for the curve, as Altoona had eight of nine batters in the base order. The 1:57 game time was six minutes above the record for the shortest nine innings in franchise history and the fastest this season. The 8,344 fans are the most present at a game since July 4, 2019, when 8,806 fans attended.
Altoona improves to 4-2 in the second half of the season and 37-38 on the year.
The Curve travel to Akron tomorrow to start a six-game series with the RubberDucks, Double-A affiliate of the Cleveland Guardians, at 7:05 p.m. RHP Carmen Mlodzinski takes the ball for the Curve, with RHP Hunter Gaddis on the mound for Akron .
.