Dragon Ball Super Channels Broly With New Gas Form
---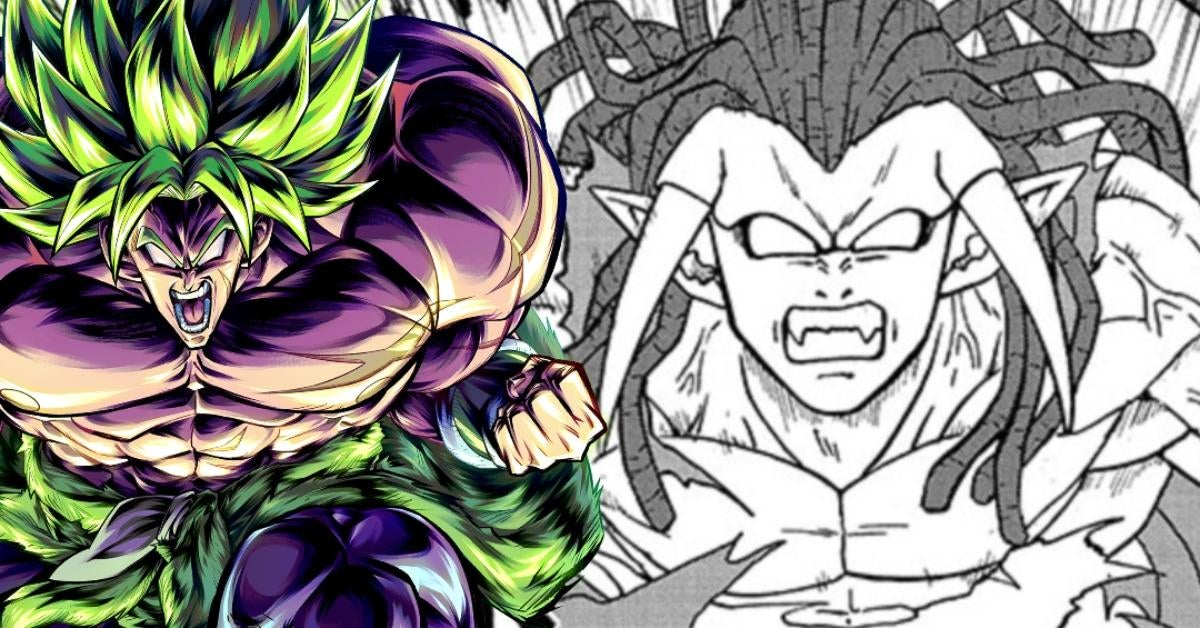 Dragon Ball Super surprisingly channeled Broly's new rage-filled form with Gas with the newest chapter in the series! It's been officially announced that there are plans in place to end the Granolah the Survivor arc this year, so fans have been paying very close attention to each new chapter for clues as to how this story will end. The arc's endgame also begins to take shape with Granolah battling Gas in the new chapter, but it suddenly got much more complicated when Gas unleashed a powerful new transformation that he always kept a secret.
There had been a number of teases throughout the arc that Gas was secretly the strongest fighter among the Heeters, and the fear Gas seemed to have of unleashing his full power was even more tempting. Now that he's set his sights on becoming the strongest in the universe, the newest chapter in the series actually took that title one step further and combined it with that tease to reveal a rage-filled transformation that saw Gas become a berserk murderer like Broly.
Chapter 80 of Dragon Ball Super continued the fight between Granolah and Gas, and as Granolah struggled to keep his edge on Gas, he managed to land some choice blows with a much better thought out strategy as Gas tried to win through brute force. Elec soon arrived and rips the helmet off Gas' forehead and tells him to unleash his true power. This latent ability had scared Gas himself, and we soon see why when he enters a berserker rage that grants him immense new power.
It is revealed that when the Heeters' complete instincts go wild, they lose their sense of self, which makes Gas even more like the berserk Broly. Not only does Gas get a muscular new form that hurts even his siblings in his blind fury, but like the Saiyans, this monstrous form is teased as what the Heeters really are. It's a connection between the Heeters and the Saiyans, and certainly raises more questions about their connection to this whole ordeal since they orchestrated the overall destruction of the Saiyans.
Broly is still floating around somewhere there too, so while he hasn't made his official manga debut yet, at least his berserk form has somehow. But what do you think? What do you think of Gas' crazy transformation? What do you think this means for the connection between Saiyans and Heeters? How do you like the Granolah arc overall so far? Let us know all your thoughts on this in the comments! You can even contact me directly about all things anime and other cool stuff @Valdezology on Twitter!
Read the original article here
Disclaimer!
The News Motion is an automatic aggregator of all the media in the world. In each content, the hyperlink to the main source is specified. All trademarks belong to their rightful owners, all materials to their authors. If you are the content owner and do not want us to publish your materials, please contact us by email –
[email protected]
. Content will be deleted within 24 hours.