Have you seen this? A world record that will never be broken
---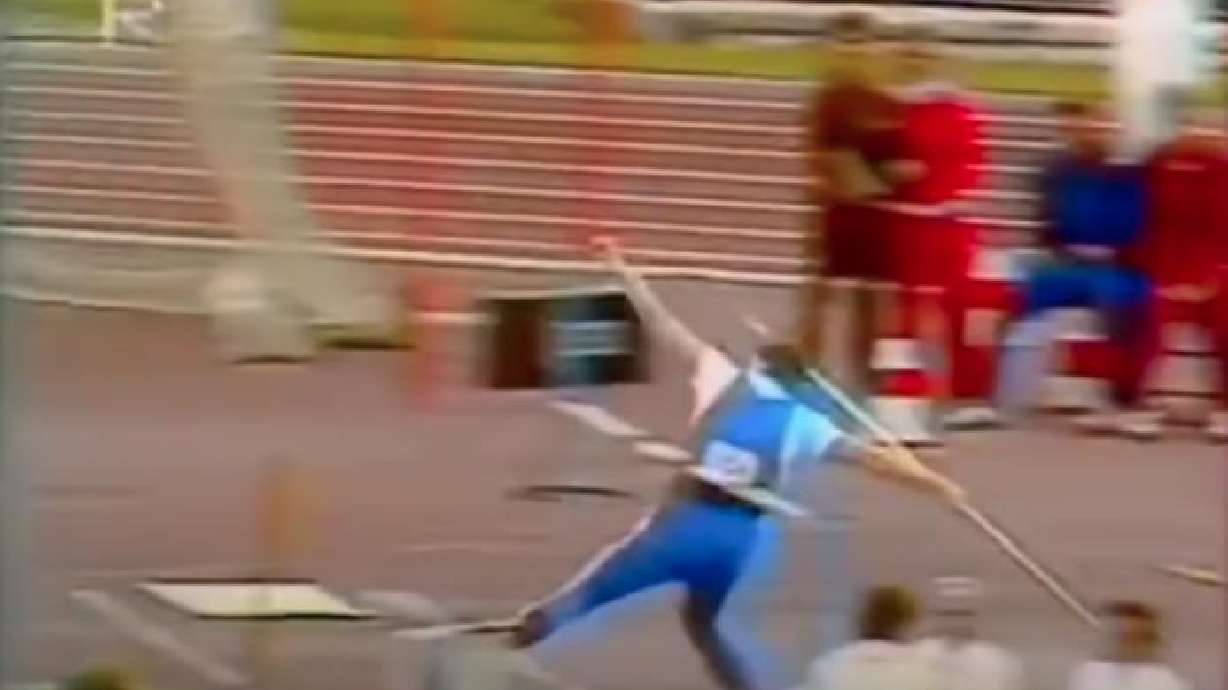 Uwe Hohn broke the world javelin throw record in July 1986, with a throw of 104.80 meters. This is a record that experts say will never be broken. (Total running productions, YouTube)
Estimated reading time: 1-2 minutes
RECORD BOOKS — For my part, I believe that records are made to be broken. It's amazing to see sports records that have stood for decades fall.
We gather around the TV to watch the story. It happens, and then we often say, "This one will never be broken." But someone, at some point, will probably stun the world again with the next record-breaking feat.
It's hard to imagine anyone beating Michael Phelps' Olympic medal count of 28. But one day there will be an athlete who comes in and wins 30. It's happened in history over and over again.
It was once believed that no one would hit more than Babe Ruth's 714 home runs in a career. Then Hank Aaron hit 715 – but he wasn't done there. He decided to keep hitting dingers to the tune of 755.
Some say John Stockton's record of 15,806 assists in his NBA career will also never be broken. That's a fair guess, considering No. 2 on the list, Jason Kidd, who only has 12,091.
Yes, Stockton's record can last forever, but that's no guarantee. There is, however, a sports record that will never be broken: Uwe Hohn's javelin throw at 104.80 meters.
Hohn changed the sport with that throw in 1984, and experts believe it's a record that will never be broken. There's a reason for that, but I don't want to spoil it here.
Watch this video from Total Running Productions to find out why Hohn's record is unbeatable.
---
×
Related stories
More stories that might interest you