History becomes an optional school subject, could affect education for patriotism
---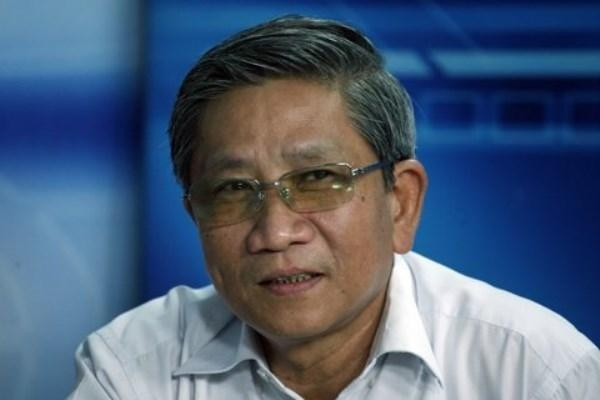 Professor Nguyen Minh Thuyet, editor of the new general education curriculum 2018, affirmed that the new general education curriculum has been designed in a very careful and serious way, based on Party guidelines, legal documents of the state and the demands of reality. , with reference to international practice.
According to Thuyet, based on resolution 03 of July 16, 1998 on the construction of an advanced culture deeply imprinted with national identity, and resolution 33 of June 9, 2014 on the construction and development of Vietnamese culture and people to meet to the requirements of the country's sustainable development. , the new general education program has defined five major virtues that must be developed in students, including patriotism, compassion, diligence, honesty and responsibility.
The program prescribed 14 educational contents, including citizenship education, defense and security education, and social science education. Each educational content is implemented in all subjects and learning activities, while some learning subjects and educational activities play a central role, according to Thuyet.
For example, citizenship education plays a central role in educating students in civic awareness and behaviors. Through lessons in lifestyle, ethics, law and economics, citizenship education helps develop students' key qualities and basic skills, in particular awareness, belief and behavior in accordance with ethical standards and the provisions of the law.
In addition, citizenship education is implemented through all learning subjects and educational activities, especially social science subjects and experiential activities. Citizenship education in secondary education, economics and legal education in higher education are basic learning subjects.
Meanwhile, social science education plays a key role in educating people's outlook on life, worldview, personality development, instilling national consciousness, patriotism, human values, community spirit and the typical qualities of a citizen of the world.
The teaching of social sciences is implemented in many subjects and educational activities, the main subjects of which are: Nature and society (1st year, 2nd year and 3rd year); history and geography (4th to 9th grade); History, Geography (high school).
National defense and security education enables students to acquire basic knowledge and skills.
The teaching of national defense and security in primary and secondary schools is integrated into learning subjects and educational activities, ensuring that students gain an initial understanding of the nation's construction and defense tradition.
Thuyet affirmed that educating in patriotism is not the only "task" of history. Patriotism can be encouraged through many educational subjects and activities.
By the end of secondary school, students will have completed all basic educational content, including teaching history.
Phuong Chi