'In Her Hands' Topic Zarifa Ghafari on the fight against the Taliban (Video)
---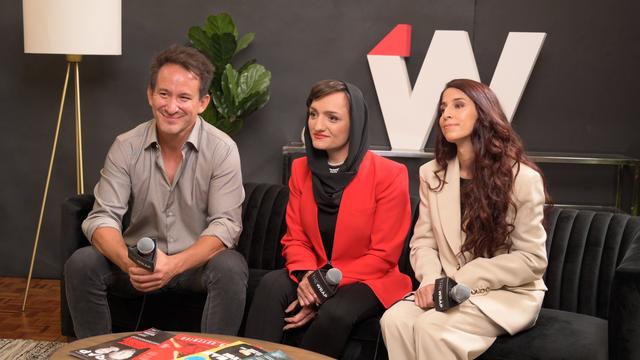 Zarifa Ghafari was just 26 when she became mayor of Maidan Shar, making her the youngest mayor in Afghanistan's history (and one of the only women to hold the post) . About a year and a half into his tenure, the Taliban took control of the country with disastrous consequences for its citizens, women's rights and Ghafari in particular.
Marcel Mettelsiefen and Tamana Ayazi capture the build-up to these events in their documentary "In Her Hands," which had its world premiere at the Toronto Film Festival. The director duo and Ghafari sat down at TheWrap and Shutterstock's interview and portrait studio at TIFF to talk about how the film came together and Ghafari's journey.
Ayazi and Mettelsiefen began working together in 2017, when the Taliban and the US government began peace negotiations.
"We knew that [was] the right time to start filming because we knew something was going to happen to the country, but we didn't know what," Ayazi told TheWrap editor and CEO Sharon Waxman.
Their goal soon became to portray "the two visions of a divided country", Mettelsiefen said. "That's why we wanted to get the perspective of the Taliban, to really understand what drives the people – 75% of the population – into the hands of such a movement, knowing, of course, that we want to have in mind a strong woman."
They found their subject in Ghafari, with her husband Bashir Mohammadi and bodyguard/driver Massoum serving as representatives of the Afghan people. As for the Taliban, Mettelsiefen said it was surprisingly easy to access interviews and footage.
"I think the interesting part was that they felt so comfortable that they were going to win the war that they started letting reporters in," he recalls. "The difference was that there had been a lot of reporters coming in and coming back with 15-minute news and we said, 'No, we want to go back and follow a character. ""
This allowed the filmmakers to show what Afghan women were up against.
Looking back, Ghafari told her personal journey — from her monumental leadership to seeking asylum in Germany, where she now lives — against the backdrop of Afghanistan's history.
"It's been more than 50 to 60 years since Afghanistan has been burning in a fire, we haven't been part of the fire," she said, adding, "We've never [had] a choice."
Ghafari was only six years old when the Taliban was replaced by new leaders, and she pursued her studies and became mayor with a dream of opening doors for more women.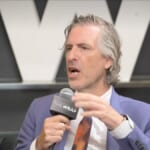 The Taliban takeover in mid-2021, which led to Ghafari's forced exit, was devastating on many levels.
"It's like building [to the] 10th floor of a beautiful building, then decoration [it all] brilliant and then [putting] all the colors and the decors and all the things," she explained. "And then you stand at the first [floor] and looking at all those 10 floors and appreciating what you've done, you know, and all of a sudden you see every floor going down.
She continued, "When it's on the first floor, you just have to go out, because it's your life and your family's life."
And yet, as we see in the film, Ghafari finds the courage to return to Taliban-controlled Afghanistan: "This is my country, this is where I belong, this is my home.
With millions of citizens fleeing Afghanistan, Ghafari said she could not sit idly by as the Taliban claimed to represent her country.
"This country needs change," she added. "And that change can only come from within the country."
"I don't believe being a victim is enough to be our whole life," Ghafari continued. "We just don't give up. We are here to stand once more. And that's why me and Tamana are here to represent this wonderful country and the brave women of this country.
Studio sponsors include GreenSlate, Moët & Chandon, PEX and Vancouver Film School.