Record number of women promoted by Chula Vista Police Department – ​​NBC 7 San Diego
---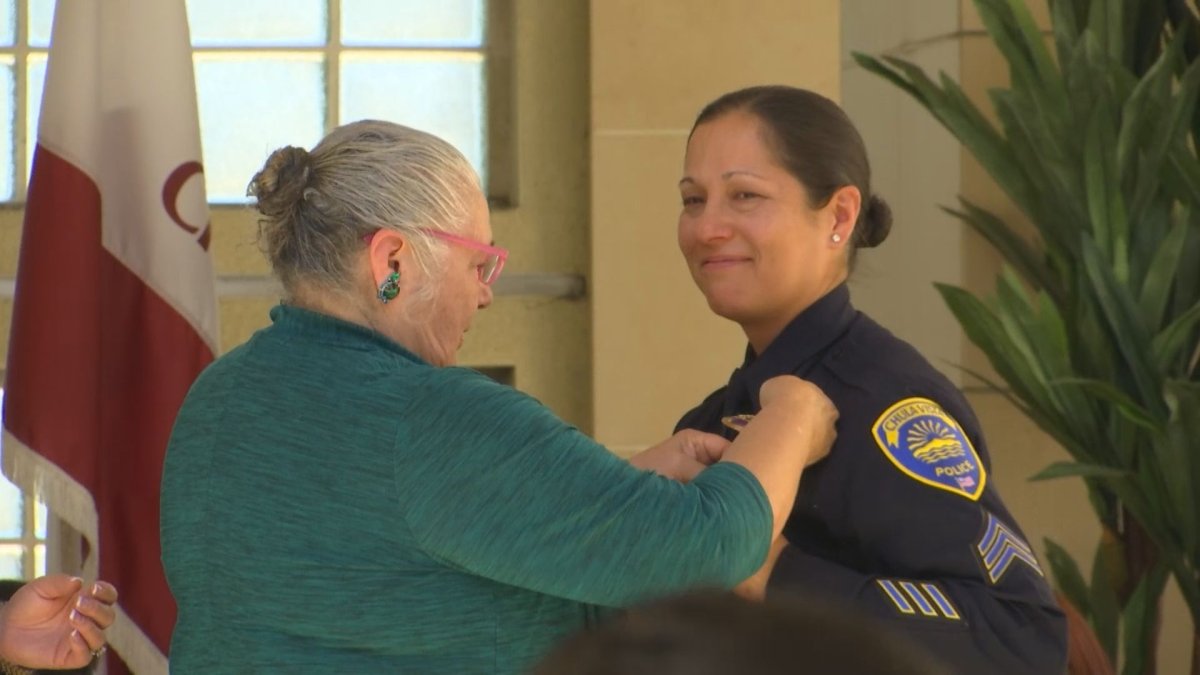 A record number of Chula Vista police officers were promoted Friday, including a record number of women.
"I'm still a little shocked, but it feels good. It's fantastic," said new captain Miriam Foxx.
Captain Foxx was one of five women to be promoted by Police Chief Roxana Kennedy. Foxx is only the second woman to become a captain at Chula Vista. Kennedy was the first.
"It's nice to see someone in this role that you can look up to, that you can model as well," Foxx said.
Chief Kennedy is the first woman to serve as Chula Vista's Chief of Police. Women make up approximately 20% of Chula Vista's police force. The national average is only 13%.
"I really worked hard to get to where I was," said Constable Briley Stone, who was one of five promoted on Friday. Agent Stone said she admired Kennedy and Foxx.
"I had them both as role models to get me where I am," Stone smiles. "They are my partners. These are my friends. They are my colleagues.
Constable Stone and Captain Foxx join a growing number of female police officers setting an example for young women and girls.
"If it's a little girl, they can say, 'Hey, I can do this. I can be that. I can be a police officer,'" Foxx said.
"It's just something they can aspire to," she continued. "We are diverse and we accept everyone and we hire."
The city of Chula Vista is also the first in the state to have a woman serve as mayor, city manager, and police chief.