To accept Russia's "security guarantees" in any form would be humiliating for the United States and NATO
---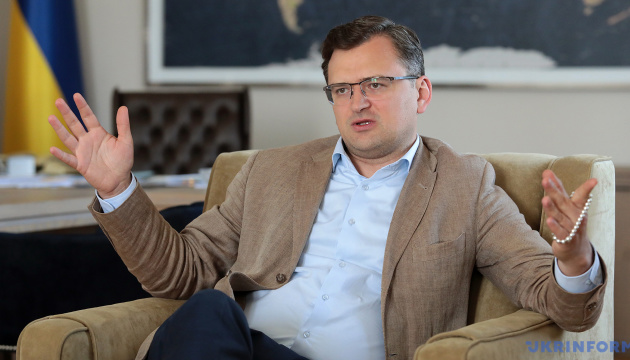 Foreign Minister Dmytro Kuleba believes that neither the United States nor NATO will agree with Russia's demand to halt eastward expansion, as it would be the greatest humiliation since the establishment of the Alliance.
According to Ukrinform, Kuleba expressed the opinion in an interview with RBC-Ukraine.
"I don't think the United States or NATO will accept Russia's request to halt eastward expansion or withdraw from central Europe, as Russia demands. Presence in the NATO member states. I do not believe it because to accept such a request in any form would be the greatest humiliation for the United States and NATO since the creation of the Alliance ", declared the head of Ukrainian diplomacy.
Also read: Most Ukrainians support Ukraine's accession to the EU, NATO
Commenting on Russia's latest actions, he noted that in diplomacy there is a term "crazy strategy". It's about showing opponents that you are just plain crazy, unpredictable, and up for anything, so you need to be approached with special flexibility and gentleness.
The head of Ukrainian diplomacy recalled that the Caribbean crisis stemmed precisely from such a strategy led by Nikita Khrushchev of the USSR, adding that "we know how it ended".
"But I wouldn't want to delve deeper into Russia's motivation now, because we can't really go into their minds and see in it a detailed plan of action. They may not have a plan, by the way. Chaotic actions: let's try this and see what They still have the reputation of "bad guys", they have nothing to lose in this regard … It's about testing, provoking the West, that's their game "said the Minister of Foreign Affairs.
Also read: US, Russia to discuss Ukraine January 10 – media
At the same time, Kuleba stressed that Ukraine should think less about Russia's motivation and care more about its own actions and ensure that its partners coordinate their actions with Kiev.
I am