Why is World War II such a popular topic for historical fiction right now? ‹ CrimeReads
---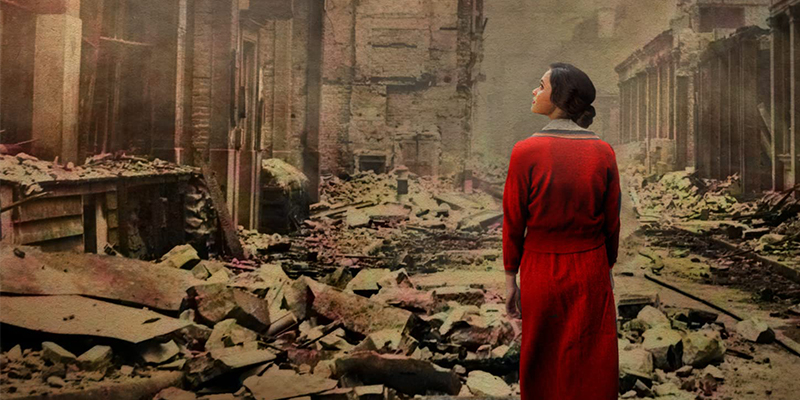 Around the year 2000, I had the idea for a book about the British aristocrats who helped Hitler during the Second World War. I sent the idea to my agent who responded with a scathing letter that no one was interested in WWII, and it was disgusting to show people having easy fun in the British countryside when so many people were suffering on the continent.
So I put the idea aside. Many years and a new agent later, I tracked it down and decided it would still make a good story. I shared it with my current agent who loved it. It was picked up by Lake Union (Amazon's women's fiction line) and released as IN FARLEIGH FIELD. It has since sold half a million copies. Since then, I have written L'ENFANT TOSCANE, LE CARNET DE CROQUIS DE VENISE and my next title, WHERE THE SKY BEGINS. All featuring aspects of life during World War II. THE TUSCAN CHILD has sold nearly a million copies worldwide and The Venice Sketchbook is set to repeat that success. It is therefore clear that people are interested in the Second World War.
Over the past few years there have been many bestselling war novels – I'll give you some suggestions at the end. It seems that the appetite for these books is insatiable. So why now?
I believe one of the main reasons is that we are now far enough away from war that it is history and the generation that fought it is now largely dead. If we don't read and write about it, the details will be forgotten. Grandfather's legacy will disappear. Immediately after the war, there were first-hand accounts of battles and bravery: all by men. Get away from Colditz, The Dam Busters, Kennedy and his PT Boat.
The article continues after the ad
But what about the quiet bravery of women? The unsung heroines who delivered the big planes to airbases (and the government wouldn't pay for their burial if those planes crashed). Female spies, operating radios in occupied Europe, whose chances of survival were twenty-five percent. And the women on the home front who got by, without their men, who endured nights of bombardment and couldn't show fear to their children. So many stories waiting to be told.
Lives were lost but it was worth it in the end. That's what we're hoping for now. That's why we read and write about WWII.
This is what recent books have attempted to do. My own books have shed light on female bravery: the woman who risked her life to deliver food to a downed airman in occupied Italy, the woman who spied for her country and paid the price, the woman who worked at Bletchley Park and couldn't tell anyone what she was doing, and in my new book. WHERE THE SKY BEGINS, the woman who is pulled from the rubble of her bombed-out house and who must reinvent herself once evacuated to the countryside.
Another important reason for telling these stories is that World War II was the last war in which we had a clear sense of good versus evil. Men joined voluntarily, knowing that if they did not stop evil, it would engulf the world. Every war since has been clouded with shades of gray and questions about whether we were doing the right thing. The themes resonate even more as we have recently witnessed extremism, racial attacks, propaganda and lies and how they can affect and divide a population. In recent months we have seen a brutal dictator conquer a neighboring country. We saw towns destroyed by bombs, refugees fleeing. The war has imposed itself on us, making us feel insecure, reminding us of the fragility of peace.
So it's interesting to read about another time, another place, when the world was in turmoil, where there was no safe haven, when people risked their lives to stop a madman. And goodness and justice prevailed. Lives were lost but it was worth it in the end. That's what we're hoping for now. That's why we read and write about WWII.
The article continues after the ad
Here are some of my recent favorites, highlighting various aspects of the war. Some are detective novels, some are thrillers, others are pure historical novels.
In no particular order:
THREE HOURS IN PARIS by Cara Black
This is a classic thriller, another day of the jackal in which a female sniper is sent to assassinate Hitler in Paris. You won't breathe until the end!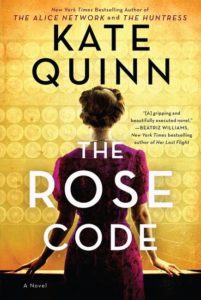 CODE PINK by Kate Quinn
The hidden story of Bletchley Park where three unlikely friends, ordinary women, change the course of war. A debutante, a celibate, and an impoverished dreamer must work together to crack the riddle code.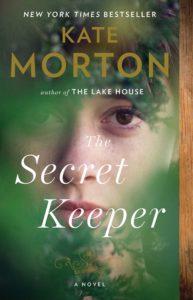 THE SECRET KEEPER by Kate Morton
An old woman's war secret is gradually revealed as she descends into dementia. A young girl witnesses a horrific crime involving her beloved mother. Fifty years later, she must uncover the truth about what happened in war-torn London.
The article continues after the ad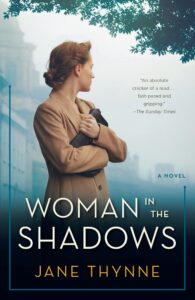 WOMAN IN THE SHADOW by Jane Thynne
One of a tense series of books set in Berlin with a Briton. A British-born actress turned Nazi Germany rising star risks her life to uncover the truth about an SS bride.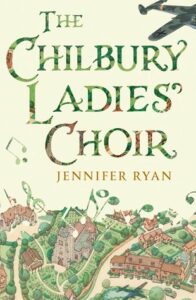 THE CHILBURY LADIES CHOIR by Jennifer Ryan
The women of an English village decide to take over the church choir when the men go off to fight and we see their struggles and triumphs on the home front. Not all war books need to be grim. A delightful story of how ordinary peasants rose to the occasion.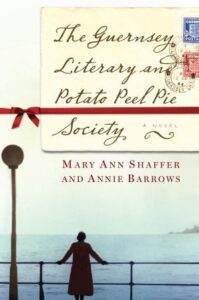 THE LITERARY AND POTATO PIE SOCIETY OF GUERNSEY (Mary Ann Schafer, Annie Burrows)
One of my all time favorites – a seemingly lighthearted tale gradually peels back layers of German courage, grief and brutality to show what the island of Guernsey went through during the war. A writer from post-war England thinks she's on to a charming and light-hearted story, but as she gets to know the characters, she learns of the love, bravery and loss that unite them.
And I add mine:
WHERE THE SKY BEGINS, released August 2, 2022 – a woman is pulled from the rubble of her bombed out London home, she must reinvent herself in the countryside where a bomber base means she has not escaped danger and a traitor is a job.
The article continues after the ad
These are just the tip of the iceberg when it comes to this era of historical fiction. So many settings and themes – Parisian designers, Russian pilots and the simple bravery of ordinary people reminding us that it is people like you and me who can change the course of history.
***